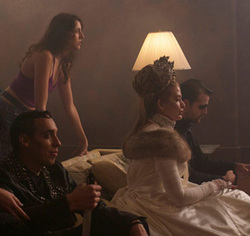 Isis Masoud: PRODUCER and CREATIVE DIRECTOR/CHOREOGRAPHER of Close Up Experience
"Close Up is an on-camera workshop for dancers where we create an official music video for a hot new artist with an award-winning creative team."
**Kat went to junior high with Isis in Miami!! (Southwood Performing Arts Magnet) "She's always been one of the coolest girls, out on the edge with me since we were 12 years old.. I re-connected with her while on tour through Orlando, FL, playing shows, heading out to SXSW in 2013"
Isis's credits range from choreographer to producer in all realms of the business including film, TV, new media, commercial, and theater. Her choreography has been featured on "DANCE FEVER" and "So You Think You Can Dance." Her work as an actress can be seen in the upcoming feature film In Between Days. She has choreographed music videos for Machine Drum, Woodpecker, & Birgit Õigemeel, as well as Hip-Hop Icon Nas at Radio City Music Hall in NYC & recently won a coveted Webby Award for her short pole dance film The Last Goodbye. She wrote, directed, & choreographed the original dance musical AT THE DINER, with her co-creator Danny Wallace, which was performed Off-Broadway at The Duke Theater in Times Square.

---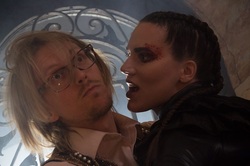 Roger Ingraham: Director
In 2006 Roger was the youngest filmmaker ever to have a feature film at The Sundance Film Festival with his vampire classic, Moonshine. He is also the founder of the RING Channel. His work spans the globe, from a feature documentary shot in South Africa with Zulu shamans (currently in post-production) & 2 feature films at Burning Man (As the Dust Settles (2013) and Matter out of Place (in post)) to walking the US like renowned Peace Pilgrim, Roger Ingraham is an artist and visionary whose work is aligned to deliver meaningful messages. By reviewing the projects he's pioneered, you will see that his life and work is more than just pretty pictures and industry work – it pioneers a unique path of independence, meaning, and insight.
** Roger's message as a director encourages the artist to be positively "transformed" in a personal way by the project. This fits wonderfully with Kat's song lyrics in "Empire Vampire"- written about striving to become your most elevated self, taking the most out of New York City. "Eat the apple all in one big bite". Kat's character in the video is a Goddess of Light. Roger encouraged the beautiful use of Goddess iconography in the video which Kat loves as important imagery supporting female power.
---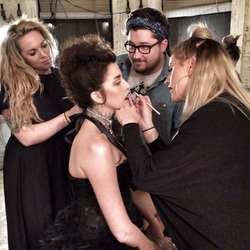 NOW FOR THE "GLAM SQUAD UK" JOEY, ABBI & CHARLIE
Heading up the huge talented team of stylists

---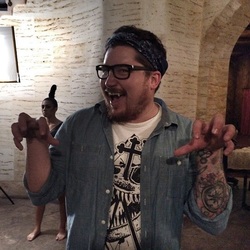 Joey Bevan: Fashion Stylist, Designer & Hair Stylist
UK born, Joey has established his name within the fashion & beauty industry and has been tipped by national press as 'one to watch', working alongside celebrities and clients within the Music and fashion industry, giving the client a whole fashion package.His designs & styling have featured on Xfactor, America's Next Top Model, BINTM, ANTM, Vogue IT, INSTYLE, MTA and many more editorials, TV and music videos. Working Along side HRH Prince Charles, D&G, DIOR, The Saturdays, Stooshe, Jessie J, Diana Vickers, Eliza Doolittle, Aggro Santos, Lydia Rose Bright, Janice Dickenson, Kate Magowen, Melanie Sykes, Kimberly Walsh and many more.
***Joey is one of the funniest people you'll ever work with!


---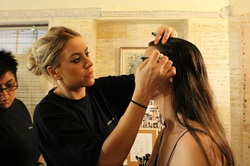 Abbi Rose: is an award winning make-up artist based in London. She won Professional Beauty Magazine 'Make-up Specialist of the Year' Award in 2012, and then repeated this winning streak at the Olympia 'Art of Make-up' Competition a few months later. She flew to Dusseldorf in Germany in March 2013 to represent the U.K in the 'International Make-up Championships' and came fourth out of sixteen countries. Abbi trained at the prestigious Greasepaint Make-up School in London, and also at Charles Fox in Glamour and Editorial Make-up and in hair at Delamar Academy.


---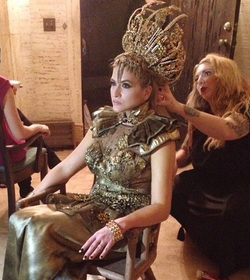 Charlie Wilkinson: International Pro Hair Stylist
She's worked for the past 13 years on TV promoting hair products, music videos & magazine editorial work. Based in a small town on the outskirts of Oxford...
The woman weaves like a goddess, spinning blonde hair into a massive tiara & finding time to style about 30 other heads of hair..

---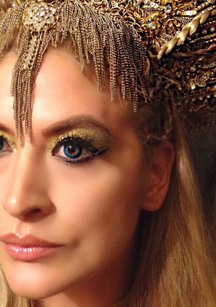 Kryolan Makeup sponsored our video
Kryolan Make-up UK: Opening a new shop in SOHO est. December 2015
Among many talents- they happen to have the best glitter ever!

---
"EMPIRE VAMPIRE" CAST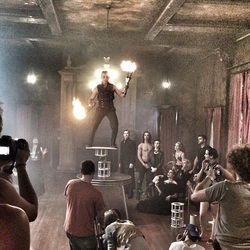 Cirque Du Soleil Member Bernard Hazen and Alison Fraser (another husband and wife team!) were featured performers in the film shoot alongside their very talented 6 year old daughter Naomi. Their acts include: mesmerizing feats with fire juggling, roll bola,dangerous + seemingly impossible balancing acts, knife throwing, hula hooping, hand-balancing etc.
---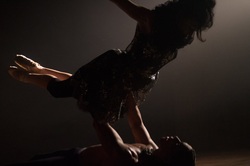 The Orlando Ballet: Members Andrea Harvey & Sebastian Serra were featured performers in the shoot in a beautiful pas de deux.


---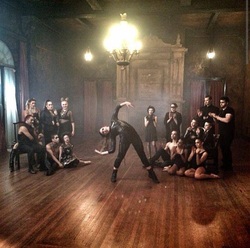 THE "CLOSE UP EXPERIENCE" DANCERS
This extraordinary group of young dance students not only poured their hearts into Isis' choreography, but they also improvised their own dance solos embodying the message of our song & transforming into their very best selves. Their raw talent touched our lives forever..

---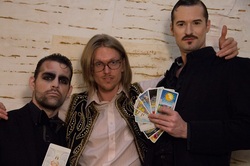 The shoot week felt so magical-- We kept having serendipity... When a prop, or a talent, or a person was needed- they seemed to magically appear. And then of course in charge of the real magic: Kardenni, Phillip Kaiser, Anton James, and Sword Swallower Will Rotten.
---
THE SET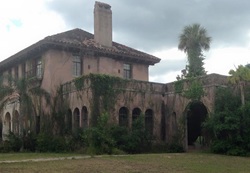 THE HOWEY MANSION-William J. Howey Mansion Community Restoration Project, (group of individuals interested in preserving, restoring and bringing back this historical property and the story that it has to tell.) Built in 1925, found in Howey-in-the-hills, FL, built by a previous Citrus King of FL.
We were able to borrow its mystical, nostalgic, eerie setting during the week long film shoot. It "smelled like death" in some parts, and at night we'd go to the bathroom only with a buddy!
Special Thanks to Jacklyn R. Nemchik-Cheatham for allowing artists to breathe new life into the space.

---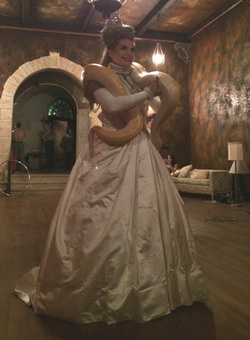 RAMSES THE SNAKE: Roger had a dream that Kat's character, Goddess of light, would have a matching white snake in one of the shots. On their way to set for the first day of filming, they passed a man with the exact snake he envisioned... "That's my snake!" they turned the car around and, through charm & confidence, Roger convinced the man into allowing Ramses to join the cast of "Empire Vampire". Being that the owner, Melvin Cheever, is a cross country truck driver on a short break, it was very generous of him to become part of our shoot.



---